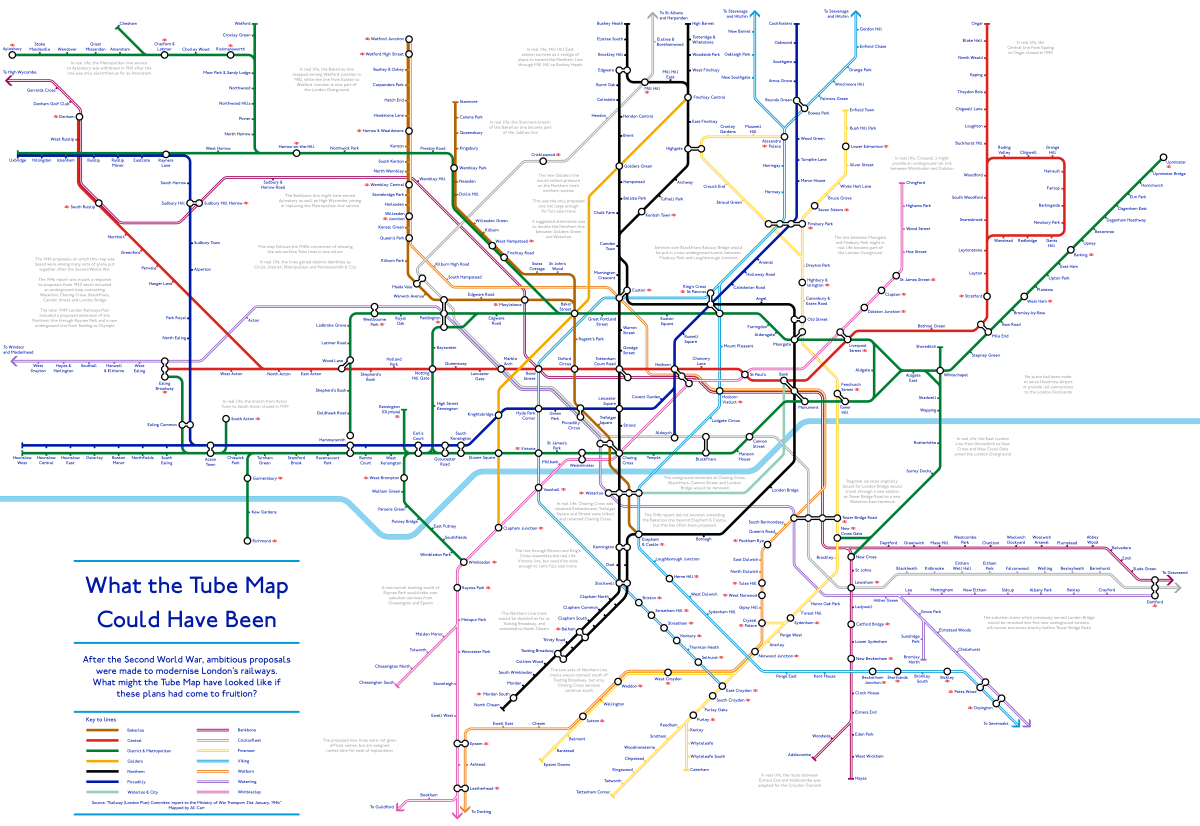 Map created by reddit user Not_Quite_Vertical (Ali Carr). Click for full sized version
The map above shows what the Tube Map might have looked like had proposals from 1946 had been implemented. The plans are nothing if not ambitious, especially for a country that still had rationing in effect following the devastation of World War 2.
The source for these plans was the Railway (London Plan) Committee: report to the Ministry of War Transport 21st January 1946.
Some highlights include:
[Read more…] about What The Tube Map Could Have Looked Like If Proposals From 1946 Had Been Implemented