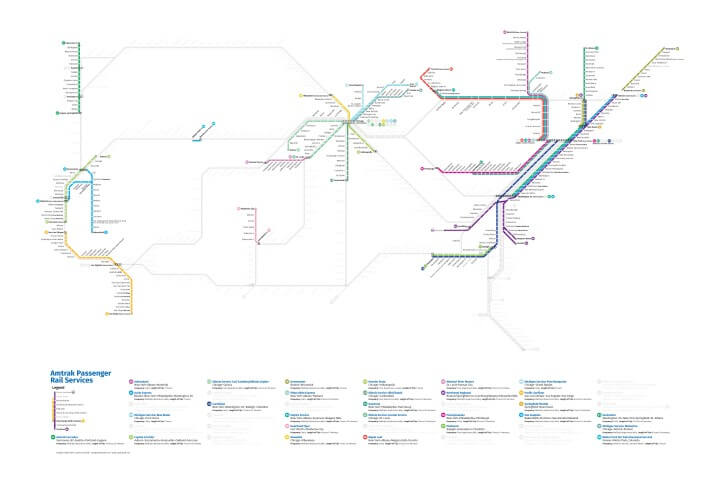 Map crated by Cameron Booth at Transit Maps
The map above shows what Amtrak services might look like if President Trump's budget cuts go through as planned. According to the National Association of Railroad Passengers press release:
The proposal cuts $2.4 billion from transportation, a 13 percent reduction of last year's funding, and includes:

Elimination of all federal funding for Amtrak's national network trains, which provides the only national network service to 23 states, and the only nearby Amtrak service for 144.6 million Americans;
$499 million from the TIGER grant program, a highly successful program that invests in passenger rail and transit projects of national significance;
Elimination of $2.3 billion for the Federal Transit Administration's "New Starts" Capital Investment Program, which is crucial to launching new transit, commuter rail, and light-rail projects.
Stop throwing money away on train tickets!
Get e-mail notifications when
advance tickets
go on sale and
save up to 70%
: